Audio Podcasts
She's a creative mindset coach that specializes in helping creative business owners crippled with self-doubt and fear grow their small business and connect with customers that excite and delight them. But what makes Kira a true master of her craft, is her commitment to working with creatives to lead them out of the doubt darkness.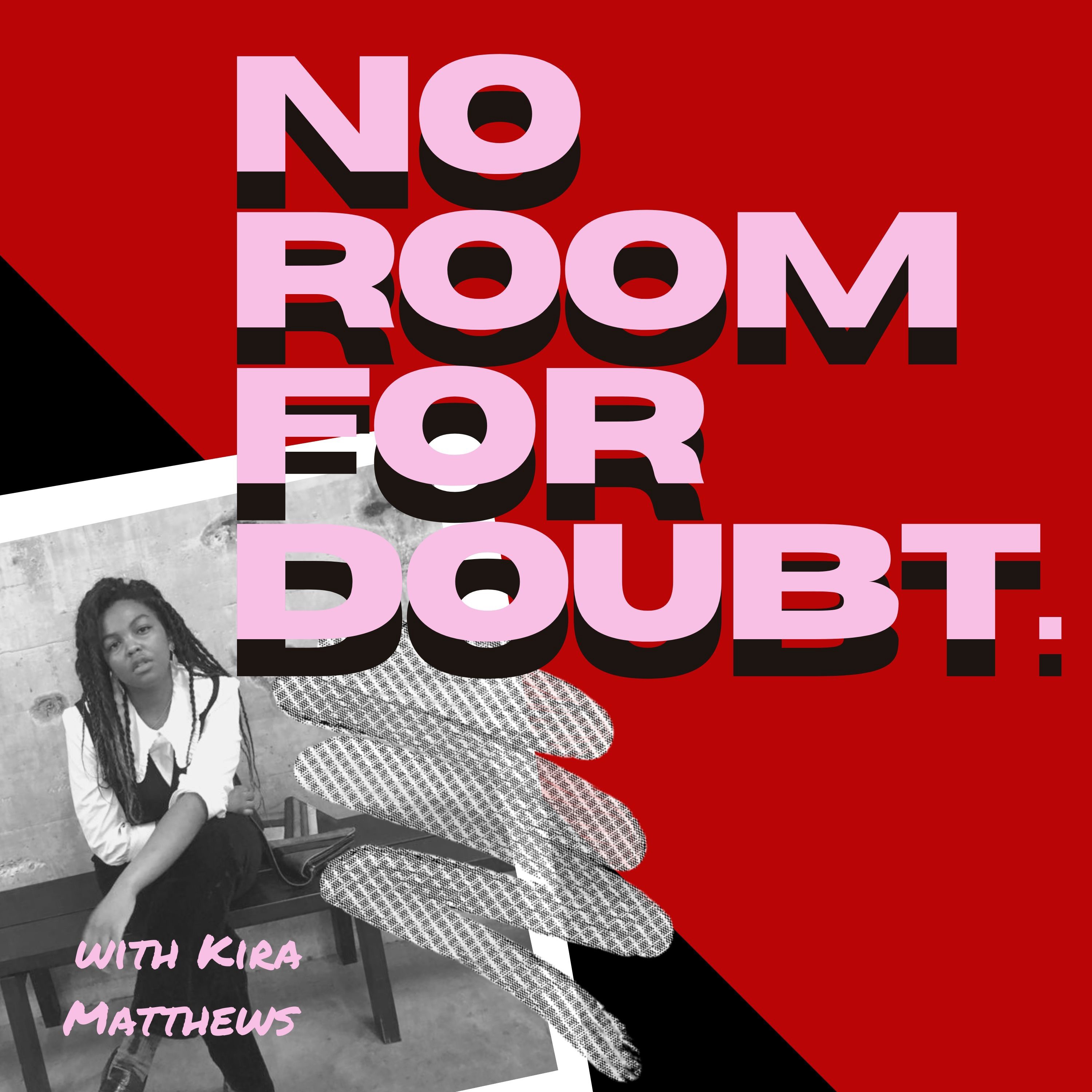 250 customers in 90 days with Jess Cooke
–
No Room For Doubt
I wish I had a crystal ball for all the magical things that could have happened in Jess's story the markets, the sales, the viral posts! In today's episode, Jess shares her story of how she changed her mindset from feeling introverted and shy, to smashing her 90-day goal of creating 250 customers. A lack of confidence can impact your business in a multitude of ways, Jess is an example of exactly what's possible with the power of changing your mindset Check out Jess's products here
https://propervacant.co.uk
and her Instagram @propervacant Want to set your own 90-day goal? Sign up to the Future Self 90-day Goal journal here
https://www.kiramatthews.com/more/Or
want to apply for coaching with Kira to create your own success story, apply here
https://www.kiramatthews.com/more/
See acast.com/privacy for privacy and opt-out information.
A combination of things happening in the world of football and stories. The world of a footballer is not all sunshine and rainbows. I'll share with you personal stories, opinions and also touch on a few serious subjects in a light-hearted way.
Reconditioned is the podcast brought to you by Lauren Vaknine. Her work looks at wellness not as a linear, new-age concept, but as the 4 modes of self – physical, mental, emotional and spiritual – integrated into one, enabling us to reach our full health and happiness potential.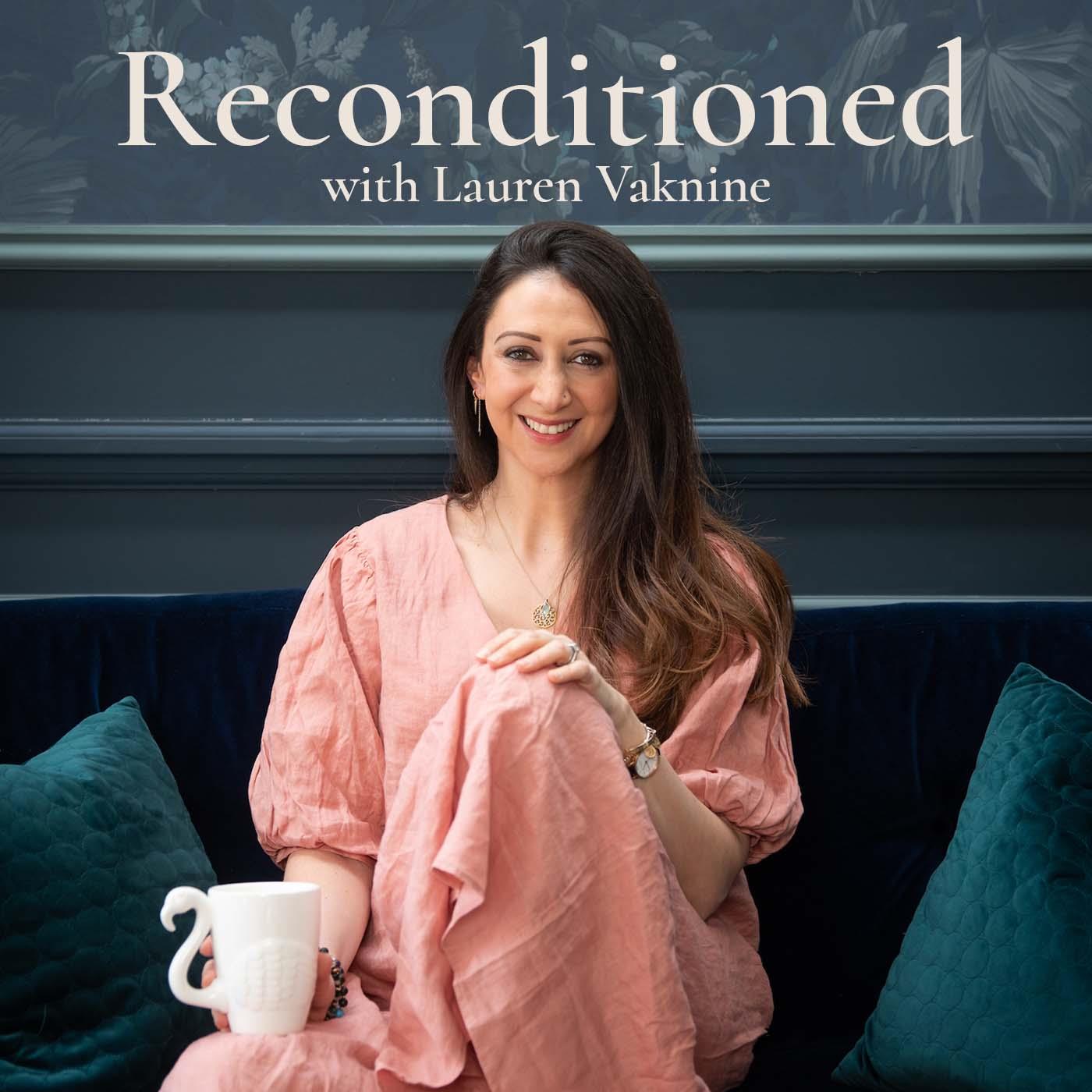 Ep. 73 – RISE WITH MY HUSBAND, DANIEL – Healing Through Love & How to Step Into "The Work"
–
Reconditioned with Lauren Vaknine
A special episode to round of the season, if I do say so myself   A question I get asked a lot is, "Was Daniel always conscious and into the work or did he come to it because of you?"   The answer is way more nuanced than that, and my husband and I speak about it in depth in this week's episode – the last of the season and the last of the year.   Because the feminine is in touch with intuition and inner knowing, women often come to inner work and holistic healing before men.   In 95% of people who contact me about natural health options or vaccines, it's the mums, and they say something to the effect of "this doesn't feel right to me and I need information, but my husband thinks I'm nuts".   This is because men in today's world have disconnected so deeply from their Divine Masculine that they no longer have access to intuition, something Daniel has discovered and stepped deeply into.   We wanted to share his journey from mainstream, conditioned thinking and living, to a more holistic and conscious approach to life in all aspects.   In the episode we cover:   – Why he resisted the work for so long – How hard it was for both of us when we weren't aligned in our thinking – Why stagnation was a more scary concept to me than anything else in marriage – What happened when we reached make or break – How he tackled inner child work and why that was one of the main things that enabled him to see where he needed to make changes – How this impacts parenthood – How we create sacred union between us – How we use what we have learnt to help us through hard times – Why NO ONE should settle in anything less than beautiful, messy, passionate, crazy love – Why sometimes, conscious uncoupling really is the only way to step into your rebirth, and shouldn't always be seen as a bad thing   I can't wait for you all to hear this episode and get to know the incredible man I am fortunate enough to call my life partner.   I'd love to hear your thoughts also! Get in touch over on the Instagram post for this episode to let me know.   This is the last episode of the year so may I take this opportunity to wish you happy holidays. Remember to stay in your truth, remain authentic, and allow the New Year to be yet another opportunity to encourage you into further growth and healing. ***   For more info on my coaching services, academy and events, visit
http://www.laurenvakninecoaching.com
where you can also register for my newsletter to receive my free 7-Step Guide to Complete Wellbeing.   This episode of Reconditioned is supported by NDU Clinic, London's leading biological dentistry clinic; a one-of-a-kind clinic that combines biological dentistry with functional medicine to optimise not only your dental health, but your general well-being, using practices such as safe mercury removal, removal of root canals and hidden infections, treatment of inflammation, treatment of cavitations and much more. Visit nduclinic.com and receive 10% off your initial consultation and any scans or hygienist appointment by letting them know you came through Lauren on the Reconditioned podcast!   If you enjoyed this episode, please consider sharing it with friends, and please also make sure to subscribe / follow and review! It really helps us to reach more people.   If you'd like to connect with me, get in touch on Instagram. You can also see me over on my YouTube channel where all these podcasts are posted.
The podcast that combines engineering and technology to explore the infrastructures and architectures of different companies. Exploring modern engineering challenges to create exciting content and build a community.
Building a bank with Spendesk | Enginears Podcast
–
Enginears
In this episode:- Breaking down the accounting part of the business and the journey from 2016 to 2020- In 2020, Spendesk were approved their banking licence and decided to build their own bank to unlock value for customers- Macro-services vs Micro-services- Why latency and tech/product resiliency is so important in banking?- Training engineers to think in eventsPrefer to watch your podcasts? Check us out on YouTube:
https://bit.ly/3dCMPRb You
can also find us on Twitter at:
http://bit.ly/36cTJYr
Freight and supply chain isn't considered sexy by most. But, Sam has a different view. There isn't anything quite as satisfying than a well-oiled supply chain coming together. There is, however, a lot of fluff that surrounds the industry. This podcast looks to break through that fluff. Bringing interesting topics and trends to light with a fresh perspective.
Episode #24 – Shouldn't we have solved supply chain visibility? with John Urban
–
What's in the Box?
In this episode, we're talking about innovative solutions in the supply chain right now. Discussing how handover points are so challenging in creating orchestration in a multi-enterprise supply chain. As well as discussing the first mile vs last mile investment. I am pleased to join John Urban, a supply chain and SaaS leader who has been a true pioneer in our industry. Founding GT Nexus in the late '90s  to working with disruptive technology providers to drive our industry forward. This episode bubbles up some great insights into: How to shrink the supply chain cycle from make to deliverImportance of solving multi-enterprise supply chain collaboration Creating agility through digitisation 
This is Brand Wars, a weekly podcast where two of the most talked about brands fight for victory. We will unearth the history, philosophy, secrets and weirdest facts of the brands you love or love to hate.
20 | Luxury Special with Grace Fung from Coty
–
Brand Wars
Welcome to a belated edition of Brand Wars and sadly, the last one for a little while. We recorded this one back in the summer but it's taken a LONG time to get approved and uploaded… This episode's guest is the brilliant Grace Fung. Grace has been working at the global beauty titan Coty for 12 years but her current role is the Influencer Marketing & Comms Lead for the luxury division, working on brands including Gucci, Calvin Klein, Burberry, Hugo Boss and more! We ask the big philosophical question, what is luxury? How can brands use social without spoiling their premiumness? Can beauty brands use Twitch? and how much random stuff can you order to a table from the Wetherspoons app? Like I said, luxury! Thanks for listening and we'll be back soon.
Lucie, Vinay and Julia discuss what it means to work in some of the biggest industries. From Investment Banking to Marketing to Financial Consulting, we chat with CEOs, founders, and other experts to get their advice on how you can get your foot in the door and build your career!
Episode 24: Knowing When It's Time To Leave A Role
–
The Career Growth Podcast
In our final episode of the season, we discuss what to do if you're ready to progress your career to the next level, company or role. Using the departure of one of our dear hosts Lucie, we explain why putting yourself and your career above a company is essential.  In our final note for this season, we'd like to say thank you to our audience for trusting us to help you grow your career. Though we are saying goodbye now, it's not goodbye forever. Stay tuned for season 2! Hosts: Lucie Morris, Julia Hurtado and Vinay Vimalan — Send in a voice message:
https://anchor.fm/thecareergrowthpodcast/message