A combination of things happening in the world of football and stories. The world of a footballer is not all sunshine and rainbows. I'll share with you personal stories, opinions and also touch on a few serious subjects in a light-hearted way.
Chris Thrall, a former Royal Marines Commando turned author, adventurer, extreme endurance athlete, life coach, and inspirational speaker. A podcast to teach you about all things military and help you take control of your mind and smash your bucket list.
The podcast that combines engineering and technology to explore the infrastructures and architectures of different companies. Exploring modern engineering challenges to create exciting content and build a community.
Reconditioned is the podcast brought to you by Lauren Vaknine. Her work looks at wellness not as a linear, new-age concept, but as the 4 modes of self – physical, mental, emotional and spiritual – integrated into one, enabling us to reach our full health and happiness potential.
She's a creative mindset coach that specializes in helping creative business owners crippled with self-doubt and fear grow their small business and connect with customers that excite and delight them. But what makes Kira a true master of her craft, is her commitment to working with creatives to lead them out of the doubt darkness.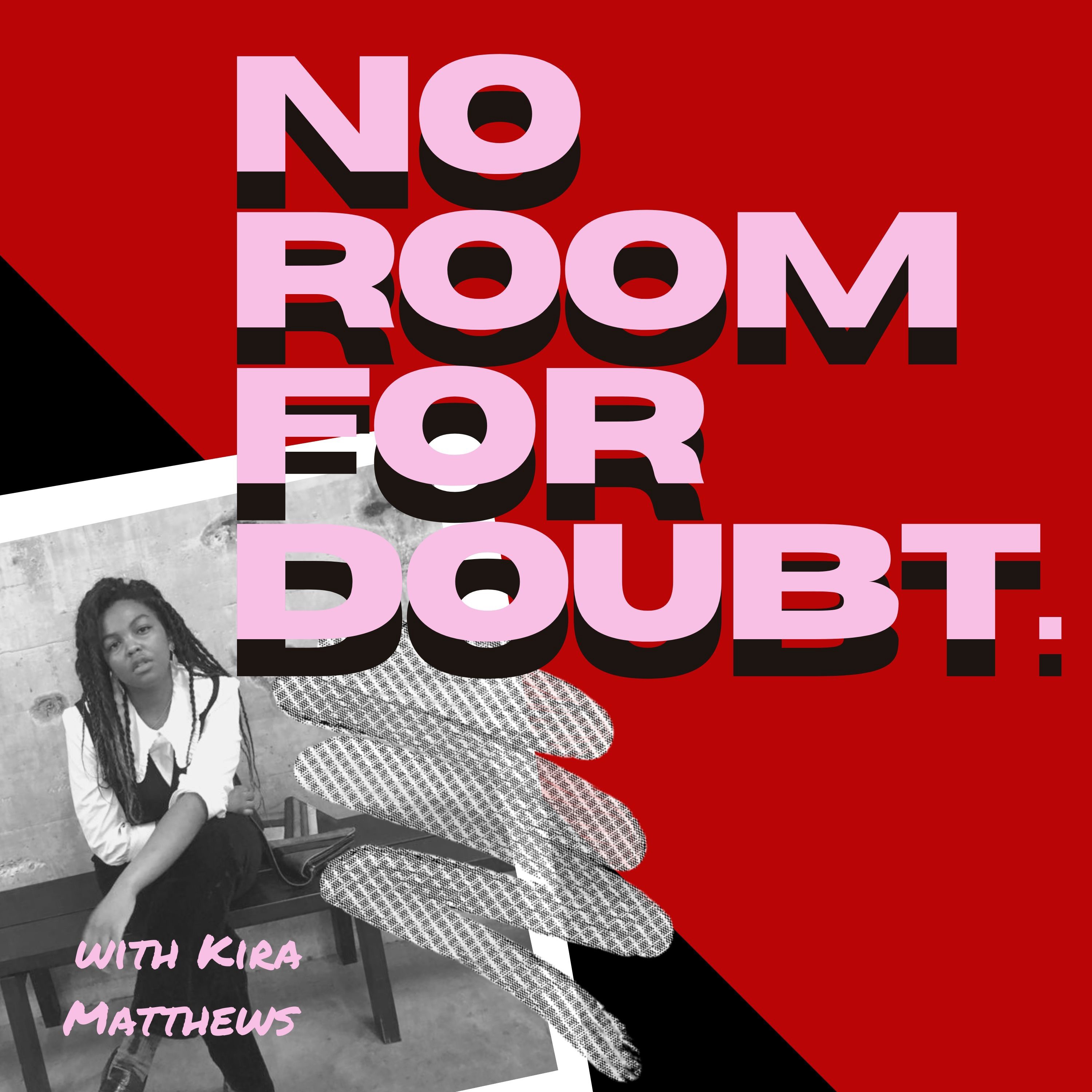 Decisions, decisions… how to make good decisions? That is the question! In this episode, I will break down what is actually happening when you get confused and overwhelmed, when you have a decision that you're wanting to make and you aren't able to make it. Whether you haven't launched your business yet and you don't know why or you've been in the business for a while and it seems stagnant, this is the episode for you… actually, this is perfect for anyone struggling to make decisions in their lives so listen up!Whoop! A big bonus for you all! Cathy's giving my podcast listeners a chance to experience the benefits of breathwork sessions for 20% off; just use code "Kira" at the checkout when booking a class. Find Cathy on instagram @breathworkcoachingIf you're interested in breathwork session, go to her website https://www.breathworkcoaching.com – remember to use code "Kira" for 20% off.Connect with Kira at @kiratheboldWanna work together? Drop me an email at hello@kiramatthews.com See acast.com/privacy for privacy and opt-out information.
This is Brand Wars, a weekly podcast where two of the most talked about brands fight for victory. We will unearth the history, philosophy, secrets and weirdest facts of the brands you love or love to hate.
14 | Daniel Clayton – Ultimate Ears Interview Special
–
Brand Wars
It's time for another special guest special and this week we're turning it up to eleven with Daniel Clayton from Ultimate Ears. Ultimate Ears is an American custom in-ear monitor (IEM), speaker, and earphone manufacturer based in California, acquired by Logitech in 2008.  Daniel has had an enviable career so far working in marketing roles for the likes of Monster, Logitech Music and now in his role as Global Influencer and Social Media Marketing Manager at Ultimate Ears Pro. We talk about Vans, Van Halen, Boxing, Boxers and Subscription Boxes as well as discussing how brands can stand out in an increasingly saturated headphone and music market. Let's jump right in! Follow us on Instagram @brandwarspod
Freight and supply chain isn't considered sexy by most. But, Sam has a different view. There isn't anything quite as satisfying than a well-oiled supply chain coming together. There is, however, a lot of fluff that surrounds the industry. This podcast looks to break through that fluff. Bringing interesting topics and trends to light with a fresh perspective.
Episode #21 – The effective use of data to navigate volatility with Graham Illingworth
–
What's in the Box?
In this episode, we're talking about leveraging data to gain end to end visibility, focusing on Customs and how technology can solve the documentation crisis with regards to Brexit. We also discuss how the high street will have to adapt quickly to the new consumer behaviour to compete with e-commerce. Lastly, we discuss nearshoring and emerging markets in south-east Asia.I am pleased to join Graham Illingworth, a supply chain and logistics professional with over 30 years of experience in our industry, joined me. Graham Initially started in the industry as an officer In the Merchant Navy, who then migrated into a mix of Operational and Business Development roles with a global remit. Over the last 15 years, he has held senior management and Vice President level positions within the top 10 Global  4PL organizations.In the episode, we are going to dive into: Customs, Data & Brexit How the high street needs to learn fast to compete with E-CommNearshoring strategies and emerging markets in south-east AsiaTwo links on CustomsPlus: https://www.customsplus.co.uk/automated-customs-declarationshttps://biteable.com/watch/2927999/2aead477d7500368a21c4905ca5622be
PAD-cast | Season 2 | Episode 5 | Avishai Ostrin (Privacy Team)
–
Pad-cast (Privacy & Data Talks)
Privacy Views From The Start-Up Nation In today's episode of the Pad-cast, I was joined by Avishai Ostrin, who is a privacy Lawyer & Senior Consultant, qualified in both the UK and Israel. Based in Tel Aviv, the heart of the "start-up nation", Avi has vast experience advising start-ups, hyper-growth businesses and several tech unicorns and shares fresh insights and perspective on global privacy and data protection matters, as we continue to live through a global pandemic. Episode highlights include: – Why he recently made a switch from privacy lawyer to Senior Consultant – Why Israel is known as the "start-up" nation and contributing factors – The differences between privacy issues in the US, EU and Israel – The impact of Covid-19 on privacy and fundamental privacy rights – How the global privacy discussion has been fast-forwarded
Lucie, Vinay and Julia discuss what it means to work in some of the biggest industries. From Investment Banking to Marketing to Financial Consulting, we chat with CEOs, founders, and other experts to get their advice on how you can get your foot in the door and build your career!
Episode 24: Knowing When It's Time To Leave A Role
–
The Career Growth Podcast
In our final episode of the season, we discuss what to do if you're ready to progress your career to the next level, company or role. Using the departure of one of our dear hosts Lucie, we explain why putting yourself and your career above a company is essential.  In our final note for this season, we'd like to say thank you to our audience for trusting us to help you grow your career. Though we are saying goodbye now, it's not goodbye forever. Stay tuned for season 2! Hosts: Lucie Morris, Julia Hurtado and Vinay Vimalan — Send in a voice message:
https://anchor.fm/thecareergrowthpodcast/message